Melbourne Bridge Club (Kew): 12-13 August

The Melbourne Bridge Centre is the oldest private Bridge Club in Victoria and is one of the largest. The Clubrooms are spacious and have comfortable playing room for up to 20 tables.
The Kew Congress for 2017 is being held on Saturday 12 August (Swiss Pairs) and Sunday 13 August (Swiss Teams). Entry form can be downloaded here or at www.melbournebridge.com.au.
Alternatively call Sandra (9853-1449) or post the entry form to PO Box 331 Heidelberg West 3081 (cheques payable to MCBC).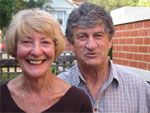 Schedule/venue details:
Swiss Pairs: Saturday 12 August, 10am, $40pp

Swiss Teams: Sunday 13 August, 10am, $40pp
MCC Kew
397 Barkers Rd
Kew
Be quick there is a limit of 42 pairs
Regulations: VBA Regulations apply
Systems: System cards are mandatory and Highly artificial systems are not allowed. Only Green and Red systems permitted.
Alerting: Current ABF procedures are enforced.
Mobile Phones: Use of mobile phones in the building will attract penalties.
Results will be posted to the web.