Tivoli Congress: 26 Nov 2017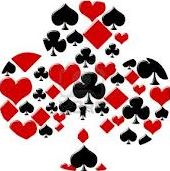 You are invited to the Tivoli Congress on Sunday 26th of November 2017.
Please note that the Saturday Butler Pairs event has been CANCELLED
The congress will be held at the VBA premises; 131 Poath Road, Murrumbeena.
IMP Butler Pairs
CANCELLED
IMP Swiss Pairs
Sunday Nov 26: 10am start
MPs: Red
Director: Terry Crawford
Convenor: Leeron Branicki
Cost is $40 per person not including lunch – payable on the day.
Delicious refreshments and snacks provided.
Prizes
Cash for the winner and runner up.
Prize for best restricted pair.
The Victorian Bridge Association Clubrooms
131 Poath Road
Murrumbeena 3163
VBA Regulations apply
System cards are mandatory and Highly artificial systems are not allowed.
Current ABF Alerting procedures will be enforced.
Use of mobile phones during events will attract penalties.
Entries may be refused at the discretion of club.