Warrnambool Congress: 15-16 Oct 2016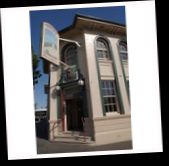 Warrnambool Bridge Club invites you to their annual congress.
Good bridge and fine catering make for a fantastic weekend away. Please come join the fun.
This is a Red Point Event.
Saturday is Pairs with registration at 9:30am – play starts at 10am.
Sunday is Teams with registration at 9:30am – play starts at 10am.
Our Director for the weekend is Graham Hill.
We aim to run a friendly congress where players of all levels can enjoy the game in a competition but supportive environment.
Warrnambool Bridge Club is proudly offering superb catering – a two course lunch – for both days.
Not forgetting home made country morning and afternoon teas with a smile. Please consider coming to Warrnambool – everyone would be most welcome.
Enter:

Open Swiss Pairs & Restricted Matchpoint Pairs: Sat Oct 15, 10:00am
Swiss Teams: Sun Oct 16, 10:00am
Cost: $40:00 per player per day
MPs: Red
Director: Graham Hill
Convenor: Janet Attrill
Includes a two course lunch each day and morning and afternoon tea
Warrnambool Football Club
Albert Park
Cramer Street, Warrnambool 3280
Regulations: VBA Regulations apply
Systems: System cards are mandatory and Highly artificial systems are not allowed.
Alerting: Current ABF procedures are enforced.
Mobile Phones: Use of mobile phones in the building will attract penalties.