Ballarat Congress: 9-10 Sep 2017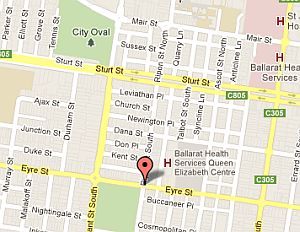 The Ballarat Bridge Club invites you to our 2016 Congress to be held in our club rooms:
Ballarat Bridge Club, 1001 Eyre Street, Ballarat 3350 (Corner Ripon Street & Eyre Street Ballarat)
An enjoyable weekend is promised for our guests. The events provide great value with the $40 entry fee for each day including lunch.
There will be a Swiss Pairs on Saturday and Swiss Teams on Sunday.
Plenty of vigorous but friendly competition is in store.
Enter:
Swiss Pairs:
Sat 9th Sept: Arrive 9:30 for a 10am start, $40pp
Swiss Teams:
Sun 10th Sept: Arrive 9:30 for a 10am start, $40pp
MPs: Red
Director: Martin Willcox
Convenor: Tim Woodley
03-5342-4847


[email protected]
Lunch is provided each day. Register at Bridge Unlimited or get in touch with our Convenor Tim Woodley.
Regulations: VBA Regulations apply
Systems: System cards are mandatory and Highly artificial systems are not allowed.
Alerting: Current ABF procedures are enforced.
Mobile Phones: Use of mobile phones in the building will attract penalties.
Results will be posted to Bridge Unlimited.