Tivoli Congress: 24-25th Nov 2018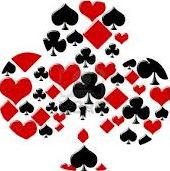 TIVOLI BRIDGE CLUB – 2018 RED POINT CONGRESS
AT WAVERLEY BRIDGE CLUB
21A Electra Avenue, Ashwood
Saturday 24th November – IMP Butler Pairs – 10am
Sunday 25th November – IMP Swiss Pairs- 10am
Lunch not included but delectable refreshments
$40.00 per person
Cash prizes subject to entries
Director – Laurie Kelso. Convenor – Leeron Branicki
ENTRIES – Bridgeunlimited.com
Info: Leeron 0412884446 or [email protected]
System cards mandatory. Highly artificial systems not permitted.
Tivoli Bridge Club reserves the right to refuse any entry.
VBA Regulations apply
System cards are mandatory and Highly artificial systems are not allowed.
Current ABF Alerting procedures will be enforced.
Use of mobile phones during events will attract penalties.
Entries may be refused at the discretion of club.