Yarrawonga Congress: 21-23 Jul 2017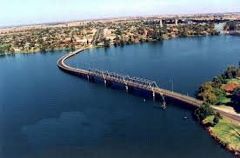 The Yarrawonga Bridge Club is hosting its congress 21-23 July at the beautiful Yarrawonga Mulwala Golf Club Resort. This great venue combined with friendly hosts make this a congress not to be missed. Come and join us for a wonderful weekend.
The congress begins with the Aline Cooper Welcome Pairs on Friday night (at 7.30pm). This will be followed by the Yarrawonga Swiss Pairs (12 noon) on Saturday and Swiss Teams (9.30am) on Sunday.
Your convenors this year are Jan and Tom Hackett who can help you with entry and general enquiries. Directing services will be provided by Martin Willcox.
Food and Accommodation
Tea, coffee and refreshments are provided throughout play with a substantial afternoon tea on Saturday. Meals are available at the club.
Accommodation is available at the golf club or nearby.
For accommodation at the venue, please check their website. Villas, apartments, suites and cabins are available.
Email: [email protected]
For other accommodation please contact Yarrawonga-Mulwala Tourism freecall on 1800 062 260.
Welcome Pairs: Fri July 21,7:30pm, $12pp
Swiss Pairs: Sat July 22, 12 noon, $40pp
Swiss Teams: Sun July 23, 9:30am, $40pp
MPs: Red
Director: Martin Willcox
Convenors: Jan and Tom Hackett on 03-5744-1017 or 0429-017-822 or

[email protected]
Venue
Yarrawonga Mulwala Golf Club Resort
65 Gulai Road
Mulwala, NSW 2640
Google Map
Regulations: VBA Regulations apply
Systems: System cards are mandatory and Highly artificial systems are not allowed.
Alerting: Current ABF procedures are enforced.
Mobile Phones: Use of mobile phones in the building will attract penalties.
Results will be posted to Bridge Unlimited.