A Great Pro-Am Development Day
The annual Pro-Am Development Day (formerly Teams of Three) was held at the VBA Clubhouse on Saturday July 14th. A terrific attendance of novice (less than 50 MP) and restricted (51-500 MP) participants was present to engage with a group of VBA stalwarts, who had volunteered their services as team leaders and resident experts.
All in all, a dozen teams participated in the Under 50 category, while ten teams were in the "moreexperienced" competition. There were many opportunities for review of hands and general instruction between each set.
Wonderful feedback was received and the VBA wishes to thank its experienced members who gave up their time on the
day, though many were heard saying that they had enjoyed it just as much as their team members.
Congratulations to the teams led by Meredith Woods and Bill Jacobs which won their respective categories.The VBA wishes to thank Laura Ginnan for her superb organization and all those who assisted with the excellent catering.
This event is firmly entrenched on the VBA calendar and we are already looking forward to next year.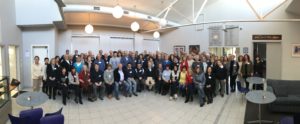 Posted Date: